Handled with care, from farm to table
For 23 years we've carved a niche as the premier meat supplier to top chefs and the hospitality trade, providing the finest meat that New Zealand and the world has to offer.
We love what we do and we take pride in seeking out premium products from people who share our passion for the highest quality meats. Chefs need suppliers they can count on.
At Carve, every member of our team shares our impeccable service and care ethic. Whether it's an unusual cut or an urgent delivery, nothing's a problem for the team at Carve.
Our Partners
At Carve, we pride ourselves on our strong relationships with our partners. We take time to research who we're working with, meaning we can stand by the quality of all of our products, 100%.
Meet Kate & Craig
"We've built our business on working with people who are as passionate as we are".
Read more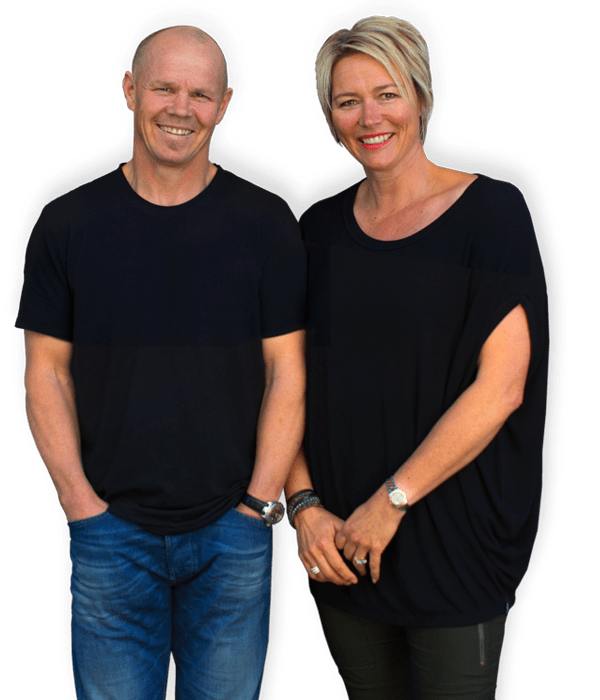 Michael Meredith

"As a head chef and business owner you first need quality, then consistency and reliability. The people at Carve have provided this for me over the past 15 years."

Al Brown

"For extraordinary New Zealand products you can't go past Carve Meat Co. The people behind Carve care about where their product comes from and how it's been raised."

Sid Sahrawat, Sidart, Cassia & French Café

"I have been purchasing my meat from the people at Carve Meat Co. for over 10 years now. We pride ourselves on sourcing the best and freshest ingredients. The Hawkes Bay Natural lamb is simply superb, always of the highest quality and wonderfully tender. One of my other favourite products is the Freedom Farms Pork Belly which has proven to be a very popular dish at my restaurants. You will not be disappointed by the product supplied by Carve – and the service is excellent, too."

Jeremy Schmid, The Officers Mess

"If you are after the best meat, you can't go past the products at Carve Meat Co. I have been using the products from Carve for over 19 years now and their meat is of the highest quality. When you run a restaurant or a catering venue it is essential to have superb quality product, all the time – which is what they do well. They also provide me with great service. Give them a go."